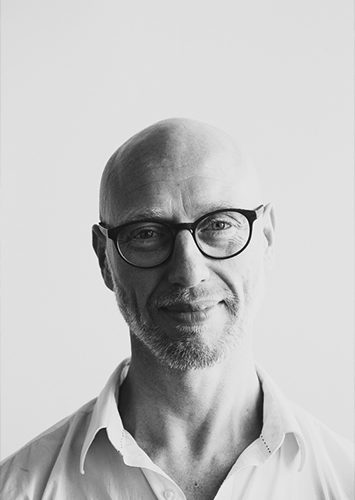 Lars teaches Acting Technique, Movement, Character Analysis & Movement Psychology, Classical Text, Rhetoric for 1st, 2nd and 3rd year students. Additionally, he supervises the 3rd Year Thesis projects, and directs theatre productions with 2nd and 3rd Year.
Lars is the main responsible for the overall planning, development and implementation of training content, for the artistic and pedagogical approach and praxis, international collaborations, and CISPA's academic and methodological profile.
Lars trained as an actor at Drama Centre London (part of Central St. Martin's College of Art/University of the Arts London). His most prominent mentor was the renowned Yat Malmgren, whose innovative Movement Psychology System, developed through his collaboration with the legendary Rudolf Laban, enjoys worldwide recognition. This system amalgamates Laban's movement theory and practice with Jungian psychology and key elements of Stanislavskij's Method.
Subsequently, Lars has performed in numerous productions nationally and internationally, before starting his directing and teaching career in 2000. Since then, he's taught and directed around 45 theatre productions in Denmark, England, Scotland, Canada, Egypt, Greece, Iceland, Norway and Sweden.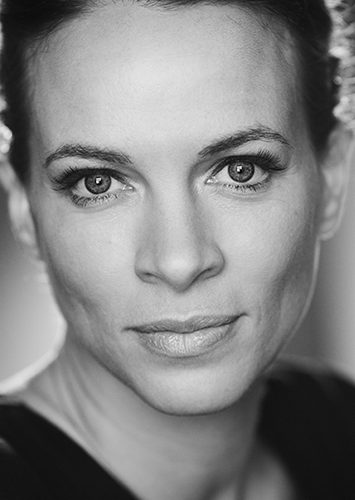 Maibritt teaches Basic Contemporary Method Acting and Scene Composition in the 1st Year, and Screen Acting Technique in the 1st and 2nd Year.
In collaboration with Lars Henning and René Wormark, Maibritt is part of the CISPA management and is, among other things, co-responsible for the planning and development of training content, and the methodological and pedagogical approach and praxis.
Maibritt has 16 years of experience as a professional actress within TV, film and theatre. She's played everything from Shakespeare's classics to a junkie on death-row. She won the Reumert Talent Award in 2000, and have since then received several nominations for international awards. She had a major part in the Norwegian film Sykt Lykkelig (Happy Happy), which won the main award at the Sundance Film Festival 2012. She became "national property" as Søs in the big DR TV-series Krøniken (2004-07).
Maibritt is a highly experienced teacher in acting technique, including camera technique and mask work. She is an accredited teacher of the Chubbuck Technique (www.ivanachubbuck.com), and on and off during the last 20 years, she has received master class training from arguably one of the most respected and unique acting teachers in Denmark, Finn Hesselager. In "the Actor's Basic Technique" he has mapped out what we humans do "ordinarily", but "unconsciously", the training and implementation of which is at the core of Maibritt's teaching. In her classes, the students gain tools to create an authentic "quality of being" on stage and in front of the camera. The actors train their awareness of what we're unaware of in our daily lives, and being able to bring it forth in a completely free and organic presence, while at the same time looking through the performance from an inner space of alertness.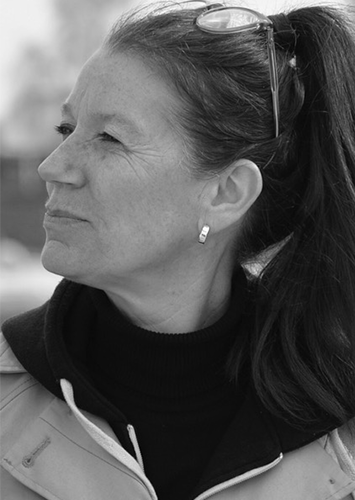 Gitte Gry teaches Absurd Theatre for 2nd Year, and is an Entrepreneurship consultant for the 3rd Year
Gitte Gry trained as an actress at "Ecole du théâtre et mouvement Jacques Lecoq" in Paris in 1989 and has a Master's degree in Theater and Drama Pedagogy, 2007.
With many years of performing arts experience from national and international scenes and films, Gitte Gry involves her students in the actor's work in a methodical progression in consideration of the individual student. With more than 25 years of performing arts teaching experience, she has brought many young people forward in the Danish and international performing arts environment.
Gitte Gry is an external examiner for a number of performing arts HEIs and professional colleges, as well as chairman of the board of the "National Association for Performing Arts Basic Courses" (SGK) and leader of the center for dramatic education at Teater-V, Copenhagen.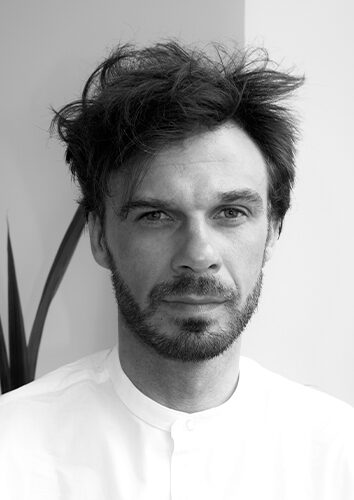 Awarded Dancer of the Year by the German Yearbook of Tanz Magazine in 2011. In 2013 nominated for a Danish Reumert as Dancer of the Year.
In 2014 he creates the choreography for the Reumert-winning performance ´Metamorfoser´ by The Red Room, The Danish Royal Theatre.
A performance by Kasper Ravnhøj is a dance theater experience in the intersection of dance, live music, performance, hard core physicality and slam poetry – often with comic relief added to the mix. The work reflects Ravnhøj's eclectic worldview and his personal fascination with modern man's excellent ability to stumble and fall. On the basis of contemporary culture (and often with a political or socially critical backdrop) his work revolves around recurring themes such as existence, mythology, religion, the human drive and the darker sides of life.
Kasper Ravnhøj casts musicians and performers with different training, background, nationality and physicality. And rather than conforming them he mobilizes their individual strengths and characteristics. The result is densely layered and carefully weaved together montage-like performances , contrived of a network of images delivered with a powerful physical energy.
Kasper Ravnhøj has won great acclaim both as a choreographer and as a dancer. His characteristic movement vocabulary carries an intense presence, an extreme flexibility and floating limbs that seem able to twist in any direction, even inside out.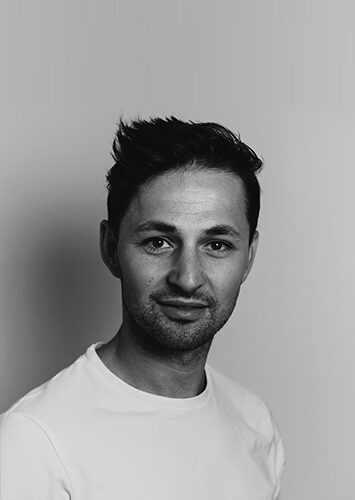 René teaches Movement for 1st, 2nd and 3rd year students, and is a project consultant on 2nd and 3rd Year
In collaboration with Lars Henning and Maibritt Saerens, René is part of the CISPA management and is, among other things, co-responsible for the planning and development of training content, and the pedagogical approach and praxis. In his capacity as Administrative Director, he is responsible for financial and organisational matters.
René graduated as an actor in 2012 from Film+Teaterskolen Holberg. He has received training i Stanislavskij-tecnique, Uta Hagen and Laban/Malmgren technique, He has been working as an actor since. He has been in plays all over Denmark i.e. Aarhus Teater, Teater Momentum, Esbjerg Musikhus, Odeon in Odense, Fredericia Teater. He is active in screen acting, and is doing a lot of dubbing for Disney and Netflix.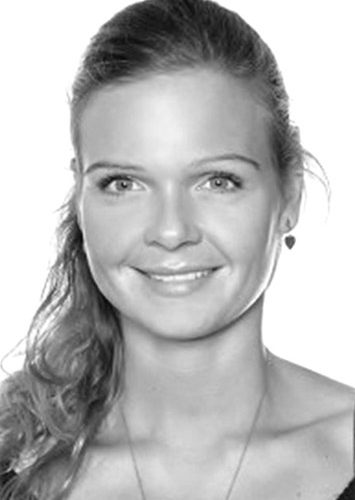 Henriette teaches Dance for 1st, 2nd and 3rd Year
Henriette, now based in Copenhagen, received her formal training in Spain at Centro Maxime d' Harroche. She's specialized in modern dance and did her internship with DDT (Danish Dance Theatre). For the last 15 years she has been working as both a dancer and teacher in Denmark and abroad. She has received further training from names like Compania Danza Contemporanea de Cuba, Luis Roblejo, Cathy Stuyt and Stephane Buko. Henriette has a strong base in ballet, and has through her training and professional life worked with different modern techniques such as Laban, Horton, Cunningham, Graham, Limon and Gaga. Out of those she has especially found her inspiration and deeper work with the techniques of Horton, Cunningham, Gaga and ballet, which she also uses as the base for her classes.
In her teaching, she focuses on the process – the development of the whole person, body as well as mind, in the belief that we're all unique and everybody has their own thing to offer. A big part of being a teacher is to guide and encourage each student as an individual, to guide them to find their own path, with strengths and weaknesses, and thereby forming an independent artist.
In Henriette's classes at CISPA, you'll be taken through different disciplines, starting with ballet, building up strength, balance, flexibility, body control, but also an understanding and base of dance technique. From there we move on to different modern techniques, try some different choreographies, and eventually progress further into improvisation and exploring own choreographies.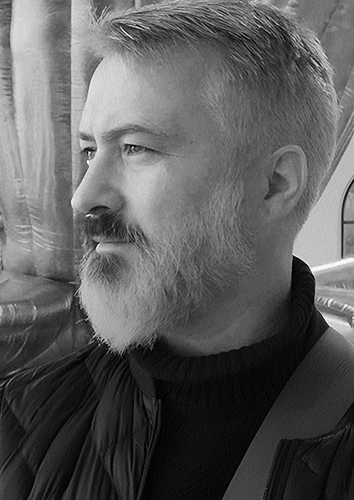 Vidar teaches Body Awareness for 1st Year students.
Vidar was born and raised in Norway.
Vidar is educated as a dancer from the Ballet-academy in Sweden. With further studies at Peridance center in New York. He is educated as a dance-teacher from The Danish National School of Performing Arts, and later a degree in culture management from the same school. Vidar is also a certified yoga teacher.
He has worked as a professional dancer since 1989 (since 1996 - 2009 in Denmark). He has worked with numerous choreographers and companies in Denmark, e.g. MBT Danseteater, Corona La Balance (Zebu), Living Creatures, Østre Gasværk Teater, Aveny T, Åben Dans Productions, Ingrid Kristensen & co, Nyt Dansk Danseteater, Granhøj Dans, Liminal.dk, Kreutzmann Dans and Micado Danse Ensemble.
His main occupation as a dancer has been in modern dance, but he has also done a few musicals, children's theater and physical theatre. As a dancer, he had the opportunity to tour in large parts of Scandinavia, Europe, the USA, South Africa and China.
Since 2009 - 2021 he worked at the Schools in Oure, a boarding school at Funen. He was employed as a dance teacher at the school and for 8 years as artistic and educational director for Oure Dance Academy.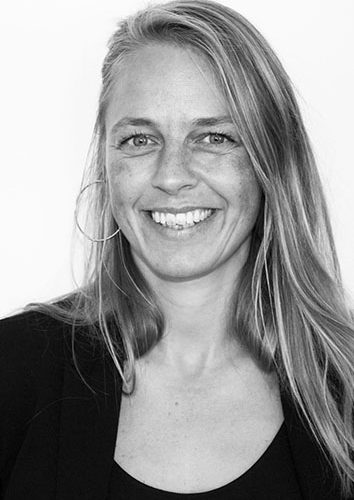 Rikke teaches Singing technique for 1st, 2nd and 3rd year students
In 2007, Rikke completed the 5 year diploma training at the Funen Musical Conservatoire as a rhythmical singer and voice coach, with the piano as her subsidiary instrument. She has many years' teaching experience from different music schools, MGK, The Singing Academy etc.
Since graduating from the Conservatoire, Rikke has made further studies within singing and voice technique both nationally and internationally. In recent years, she's been researching the correlation between body, voice and movement, thus commencing in 2010 a training in "Movement Communication" at Decenter Funen.
As a performer, Rikke has investigated many different genres. She's sung and played in several jazz orchestra, ranging from free jazz, improvisational music, original compositions to Big band. In addition, she's been the lead singer of Salsamantes, a 10-person salsa orchestra, several pop, rock and soul cover-bands, and composes music for her own band, spanning classic pop, rock and samplings.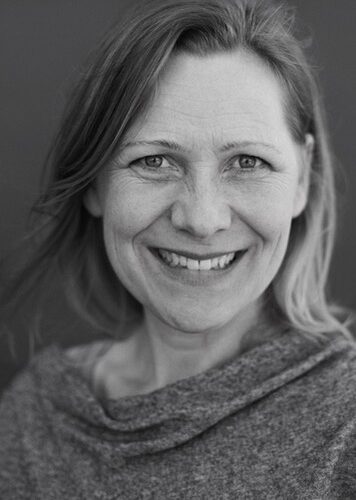 Rikke teaches voice for 1st, 2nd and 3rd Year students.
Rikke trained as an actor at Bristol Old Vic Theatre School and has an MA in Voice Studies from The Royal Central School of Speech and Drama in London. She lived and worked in the UK for over 20 years. Between 2003 - 2011 she taught voice at London drama schools such as East 15 Acting School (University of Essex), LAMDA and Drama Studio London. Since returning to Denmark it has become a mission for Rikke to open up Shakespeare's plays to new audiences. She takes her 'Shakespeare – the actor's approach' workshops to schools across the country, runs Shakespeare Lab workshops for actors and creates theatre projects in collaboration with schools, museums and other artists.
She is an experienced voice-over artist working both in the commercial and the artistic field; and she works as a guest lecturer at University of Copenhagen, Skuespillerskolen Ophelia and several Danish Folk High Schools. Rikke is an Associate Teacher of Fitzmaurice Voicework and has many years of experience with the Nadine George technique; her teaching at CISPA is a mixture of many techniques, with a strong grounding in Rodenburg, Houseman and Cicely Berry's work. She is constantly expanding and developing her own teaching practice seeking inspiration from yoga practices, presence work and various acting techniques.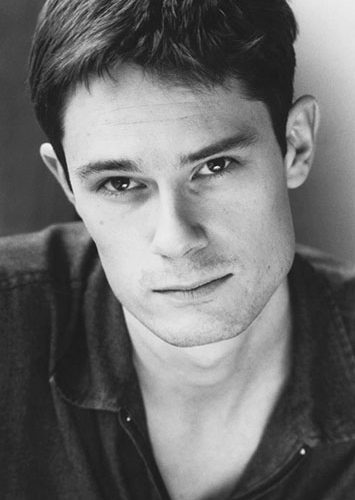 Laurence teaches Character Object Exercises on the 1st and 2nd Year and Scene Study on the 2nd and 3rd Year
Laurence Mitchell trained at Drama Centre London and has been working as an actor in the UK for over 15 years. Theatre work includes-National Theatre, Young Vic, Old Vic, Almeida Theatre, Royal Shakespeare Company, Soho Theatre, Lyric Hammersmith, Royal Exchange Manchester among many others. He has taught at Central School of Speech and Drama, Drama Centre London/Central St Martins, ALRA,The Actors Centre London.
He is a regular tutor at CISPA.