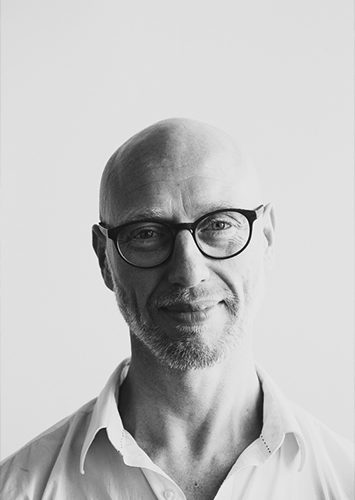 Lars teaches Acting Technique, Movement Psychology, Classical Text, Rhetorics and Theatre History for 1st, 2nd and 3rd year students. Additionally, he directs theatre productions with 2nd and 3rd Year.
In collaboration with René Wormark and Michael Wighton, Lars is responsible for the overall planning, development and implementation of training content, for the artistic and pedagogical approach, international collaborations, and CISPA's academic and methodological profile.
Lars trained as an actor at Drama Centre London (part of Central St. Martin's College of Art/University of the Arts London). His most prominent mentor was the renowned Yat Malmgren, whose innovative Movement Psychology System, developed through his collaboration with the legendary Rudolf Laban, enjoys worldwide recognition. This system amalgamates Laban's movement theory and practice with Jungian psychology and key elements of Stanislavskij's Method.
Subsequently, Lars has performed in numerous productions nationally and internationally, before starting his directing and teaching career in 2000. Since then, he's taught and directed around 40 theatre productions in Denmark, England, Scotland, Canada, Egypt, Greece, Iceland, Norway and Sweden.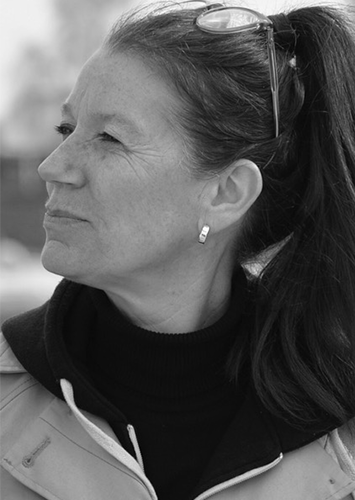 Gitte Gry teaches in Absurd Theatre for 2nd year students.
Educated actress from "Ecole du théâtre et mouvement Jacques Lecoq" in Paris in 1989 and has a Master's degree in Theater and Drama Pedagogy, 2007.
With many years of performing arts experience from national and international scenes and films, Gitte Gry involves her students in the actor's work in a theatrical methodical progression in relation to the individual student. With more than 25 years of performing arts teaching experience, she has brought many young people forward in the Danish and international performing arts environment.
Gitte Gry is a censor for further performing arts educations and at the professional colleges, as well as chairman of the board of the "National Association for Performing Arts Basic Courses" (SGK) and leader of the center for dramatic education at Teater-V, Copenhagen.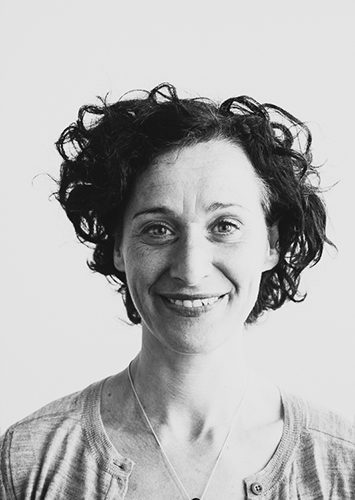 Eva teaches The Emotional Body for 1st year students, and is the Student Counsellor for all three years.
In 2000 Eva graduated in Acting from the Institut del Teatre de Barcelona and in 2007 in Integrative Body Therapy from Espai de Gestalt.
Her research revolves around the expression of Truth on stage, in all its manifestations. She has developed a methodology that challenges the actors to express themselves more freely and boldly, both artistically and personally. Among the most important topics, she works on the Rules of the Game, Theatre and Ritual, the Borders of Theatricality and the Poetics of Image. She draws inspiration from different sources such as Jerzy Grotowsky, Pina Bausch, Theatre du Soleil, Javier Daulte, José Sanchis Sinisterra amongst others.
From 2002 she has continuously worked with the internationally renowned theatre company Teatro de los Sentidos, being part of the team as a creator and an actress. She also teaches the Master of Sensorial Language and Poetics of the Game at Girona's University.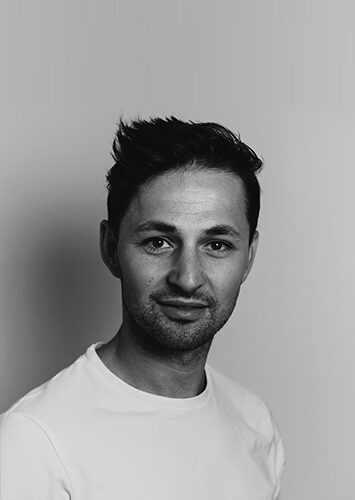 René teaches Movement for 1st, 2nd and 3rd year students.
In collaboration with Lars Henning and Michael Wighton, René is part of the CISPA management and is, among other things, co-responsible for the planning and development of training content. In his capacity as Administrative Director, he is responsible for the financial and organisational matters.
René graduated as an actor in 2012 from Film+Teaterskolen Holberg. He has received training i Stanislavskij-tecnique, Uta Hagen and Laban/Malmgren technique, He has been working as an actor since. He has been in plays all over Denmark i.e. Aarhus Teater, Teater Momentum, Esbjerg Musikhus, Odeon in Odense, Fredericia Teater. He is active in screen acting, and is doing a lot of dubbing for Disney and Netflix.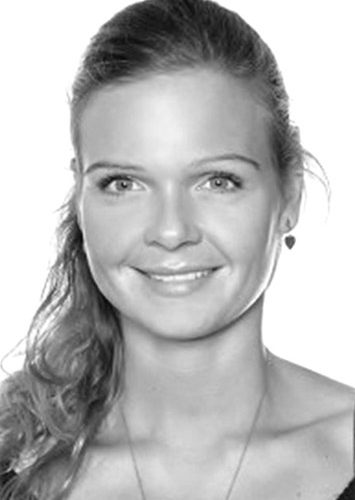 Henriette teaches Dance for 1st, 2nd and 3rd Year
Henriette, now based in Copenhagen, received her formal training in Spain at Centro Maxime d' Harroche. She's specialized in modern dance and did her internship with DDT (Danish Dance Theatre). For the last 15 years she has been working as both a dancer and teacher in Denmark and abroad. She has received further training from names like Compania Danza Contemporanea de Cuba, Luis Roblejo, Cathy Stuyt and Stephane Buko. Henriette has a strong base in ballet, and has through her training and professional life worked with different modern techniques such as Laban, Horton, Cunningham, Graham, Limon and Gaga. Out of those she has especially found her inspiration and deeper work with the techniques of Horton, Cunningham, Gaga and ballet, which she also uses as the base for her classes.
In her teaching, she focuses on the process – the development of the whole person, body as well as mind, in the belief that we're all unique and everybody has their own thing to offer. A big part of being a teacher is to guide and encourage each student as an individual, to guide them to find their own path, with strengths and weaknesses, and thereby forming an independent artist.
In Henriette's classes at CISPA, you'll be taken through different disciplines, starting with ballet, building up strength, balance, flexibility, body control, but also an understanding and base of dance technique. From there we move on to different modern techniques, try some different choreographies, and eventually progress further into improvisation and exploring own choreographies.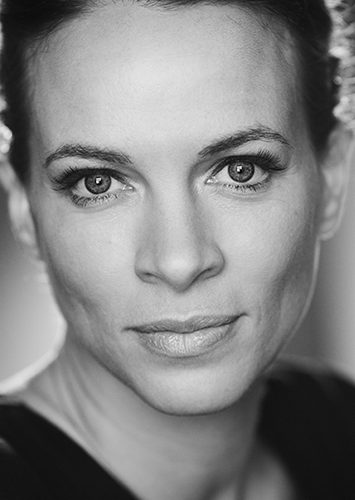 Maibritt has 16 years of experience as a professional actress within TV, film and theatre. She's played everything from Shakespeare's classics to a junkie on death-row. She won the Reumert Talent Award in 2000, and have since then received several nominations for international awards. She had a major part in the Norwegian film Sykt Lykkelig (Happy Happy), which won the main award at the Sundance Film Festival 2012. She became "national property" as Søs in the big DR TV-series Krøniken (2004-07).
Maibritt is a highly experienced teacher in camera technique. She is an accredited teacher of the Chubbuck Technique (www.ivanachubbuck.com), and on and off during the last 20 years, she has received master class training from arguably one of the most respected and unique acting teachers in Denmark, Finn Hesselager. In "the Actor's Basic Technique" he has mapped out what we humans do "ordinarily", but "unconsciously", the training and implementation of which is at the core of Maibritt's teaching. In her classes, the students gain tools to create an authentic "quality of being" in front of the camera. The actors train their awareness of what we're unaware of in our daily lives, and being able to bring it forth in a completely free and organic presence, while at the same time looking through the performance from an inner space of alertness.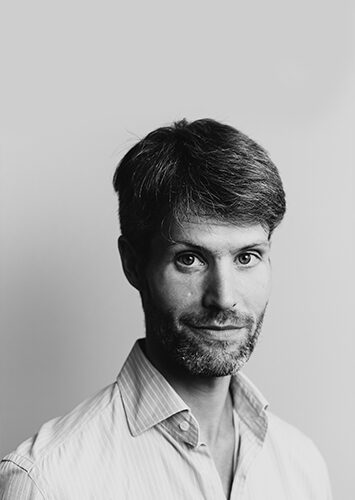 Michael teaches Text Analysis for 2nd year students, and oversees thesis development for 3rd year students by teaching Argumentation & Presentation skills.
In collaboration with Lars Henning and René Wormark, Michael is part of the CISPA management and is, among other things, co-responsible for international collaborations and CISPA's academic and methodological profile.
Michael's theatrical pedagogy brings together extensive experience from two complementary approaches. On the one hand, his personal training from Yale University and the Moscow Art Theatre School makes for a strong psychological basis, putting the actor face-to-face with the given circumstances of a text and the internal drives which propel a character forward. On the other hand, his many years of experience at The Meyerhold Centre, and apprenticing master directors such as Stathis Livathinos of the National Theatre of Greece and Nikolai Roshchin of the Alexandrinksy Theatre, sets a fundamentally physical approach to the actor's work full of visual dynamism.
Always the expectation for his students is a fusion of these two trends, combining the physical rigour of Tadashi Suzuki's demands on the actor's body with Uta Hagen's psychological clarity, just as Stanislavskij's internal investigation must be joined with the corporeal specificity of Meyerholdian Biomechanics. Specific aspects of all these master systems feature predominantly in Michael's ongoing work as director, actor and teacher.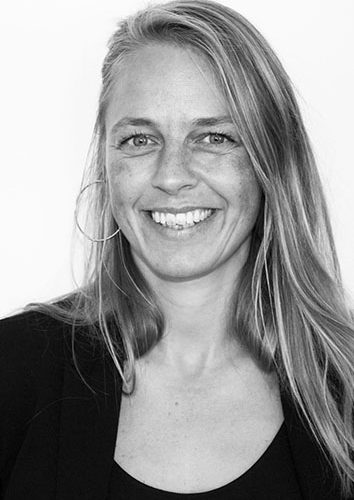 Rikke teaches Singing technique for 1st, 2nd and 3rd year students
In 2007, Rikke completed the 5 year diploma training at the Funen Musical Conservatoire as a rhythmical singer and voice coach, with the piano as her subsidiary instrument. She has many years' teaching experience from different music schools, MGK, The Singing Academy etc.
Since graduating from the Conservatoire, Rikke has made further studies within singing and voice technique both nationally and internationally. In recent years, she's been researching the correlation between body, voice and movement, thus commencing in 2010 a training in "Movement Communication" at Decenter Funen.
As a performer, Rikke has investigated many different genres. She's sung and played in several jazz orchestra, ranging from free jazz, improvisational music, original compositions to Big band. In addition, she's been the lead singer of Salsamantes, a 10-person salsa orchestra, several pop, rock and soul cover-bands, and composes music for her own band, spanning classic pop, rock and samplings.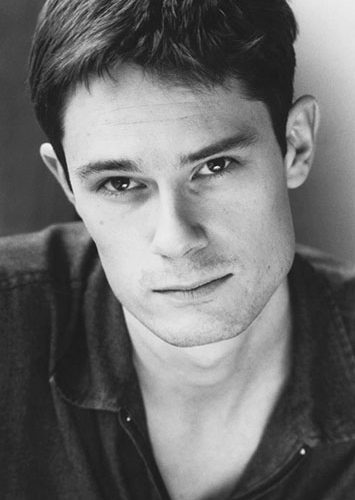 Laurence teaches Character Object Exercises on the 1st and 2nd Year and Scene Study on the 2nd and 3rd Year
Laurence Mitchell trained at Drama Centre London and has been working as an actor in the UK for over 15 years. Theatre work includes-National Theatre, Young Vic, Old Vic, Almeida Theatre, Royal Shakespeare Company, Soho Theatre, Lyric Hammersmith, Royal Exchange Manchester among many others. He has taught at Central School of Speech and Drama, Drama Centre London/Central St Martins, ALRA,The Actors Centre London.
He is a regular tutor at CISPA.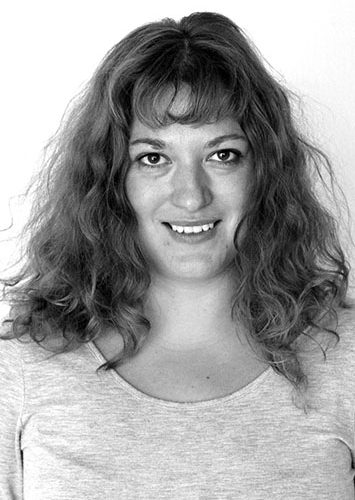 Lotus teaches Movement Psychology for 1st Year
Lotus is educated within the field of physical theatre, dance theatre and performance. Her education has taken place in Denmark, Sweden, Java, Bali, Ghana and Brazil, since she's always taken an interest in and been deeply inspired by the artistic approach from various cultures. She's worked as a performing artist, teacher, assistant and choreographer. Her personal mentor was Augusto Omolú (BRZ), The Odin Theatre, and she's specialized in Orixa, Afro-Brazilian deity and trance dancing.
Lotus holds a BA in Psychomotoric Therapy and Relaxation. She's specialized in Rudolf Laban – technique, with acting students and people with trauma as the target groups.
In addition, Lotus is an instructor of Physio-Pilates and Mindfulness+Meditation. She's currently doing further studies within cognitive coaching, movement therapy and movement communication.
Through her extensive education and experience as a performing artist, and with Lars Henning as a mentor, she's now specialized in Movement Psychology, which is the course she teaches at Copenhagen International School of Performing Arts.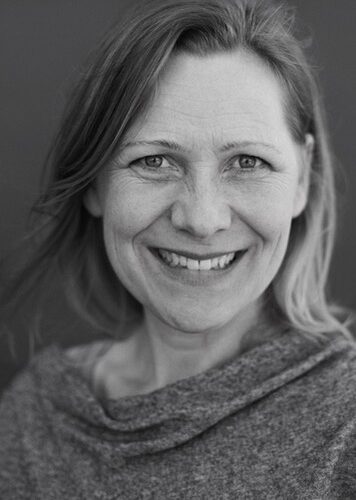 Rikke teaches voice for 1st, 2nd and 3rd Year students.
Rikke trained as an actor at Bristol Old Vic Theatre School and has an MA in Voice Studies from The Royal Central School of Speech and Drama in London. She lived and worked in the UK for over 20 years. Between 2003 - 2011 she taught voice at London drama schools such as East 15 Acting School (University of Essex), LAMDA and Drama Studio London. Since returning to Denmark it has become a mission for Rikke to open up Shakespeare's plays to new audiences. She takes her 'Shakespeare – the actor's approach' workshops to schools across the country, runs Shakespeare Lab workshops for actors and creates theatre projects in collaboration with schools, museums and other artists.
She is an experienced voice-over artist working both in the commercial and the artistic field; and she works as a guest lecturer at University of Copenhagen, Skuespillerskolen Ophelia and several Danish Folk High Schools. Rikke is an Associate Teacher of Fitzmaurice Voicework and has many years of experience with the Nadine George technique; her teaching at CISPA is a mixture of many techniques, with a strong grounding in Rodenburg, Houseman and Cicely Berry's work. She is constantly expanding and developing her own teaching practice seeking inspiration from yoga practices, presence work and various acting techniques.